The cannabis communities' efforts to legalize cannabis across the world will not be slowed down by people, spam folders, or even telecommunications companies.
Yes. Major carriers like AT&T are blocking messages sent by dispensaries to loyal customers. You read that correctly. Dispensaries in legal markets are still suffering from outdated federal policies. For more details, read this
This isn't your typical pot-patriotism. This is serious business because this affects cannabis businesses all over North America.
Fear not, Alpine IQ will not allow the voices of dispensaries to be silenced.
To give cannabis entrepreneurs a fighting chance to change the world for the better, we invented two business-saving technologies that maximize deliverability. What does this mean for your dispensary marketing team? With a few best practices enabled, your team will be able to maximize deliverability and grow your business!

Increase weekly conversions with email marketing 
The days of logging into multiple softwares to get through marketing todo lists is over.
When Alpine IQ learned our dispensary partners struggled with data silos and blocked emails, we set out to develop a powerful email marketing software that would automate email marketing and campaign management, and give non-technical dispensary employees the power to customize emails to a variety of customer personas – all while ensuring emails get to inboxes.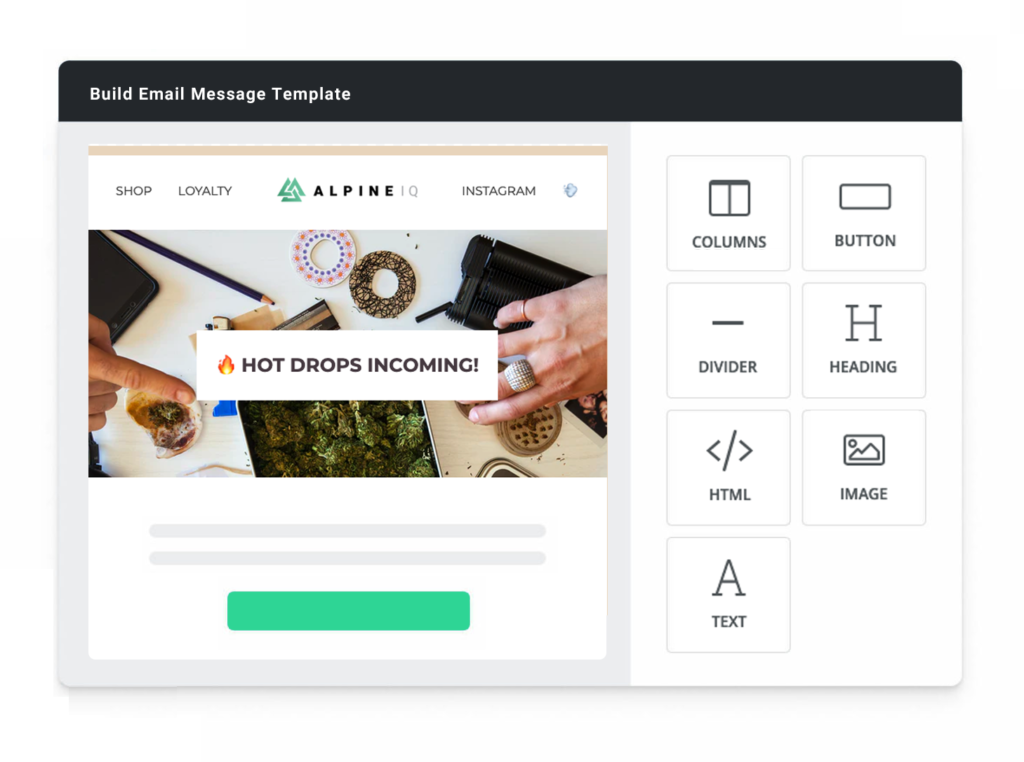 Maximize SMS deliverability with Walled Garden 
Consumers scroll through their phones for hours everyday looking to satisfy their desires.
When telecommunications companies announced the rise of their filtration policies, Alpine IQ shifted gears to create Walled Garden. In short, Walled Garden is an advanced post-click landing page technology that helps businesses get past carrier filtration technology. Without Walled Garden, SMS marketing would be virtually impossible for a majority of cannabis brands.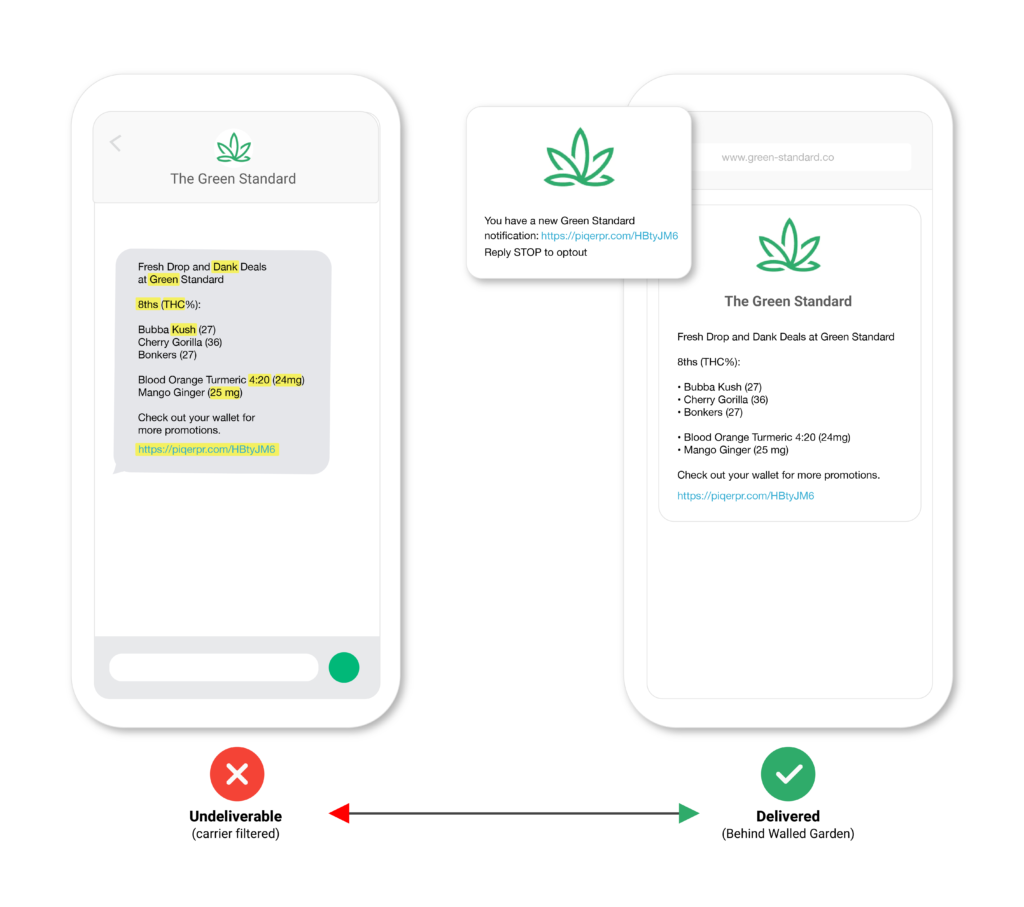 Guarantee customers hear from you with Waterfall
Can you imagine working in cannabis and being stressed out all of the time? Cannabis censorship by the federal government and telecommunications carriers has made that nightmare a reality for countless cannabis professionals. At the end of the day, most dispensary stakeholders want to send out their hot drops, new product announcements, and go home to enjoy their favorite flowers.
To help dispensaries reduce brain strain and sell more high quality strains, we've created a powerful technology called Waterfall. If a marketing channel is halted for any reason, a backup channel can be designated to deploy messaging. With the guidance of Alpine IQ's genius support team and Waterfall, dispensary owners are overcoming cannabis censorship, increasing campaign performance, and evolving how they build and maintain relationships with new contacts and loyal customers.