Train new store clerks. Replenish shelves with stock from the supply room. Calculate monthly sales. Create employee schedules for next month. Place orders with vendors. Prepare business performance reports for executives and investors.  
Does this sound familiar?
Many operations managers juggle multiple tasks and may not have time to conceptualize and deploy compelling marketing campaigns. However, marketing is a critical function for all businesses. Without marketing, businesses rely on luck to grow.
Price drops and discounts are great tactics to increase foot traffic but effective digital marketing can compel consumers to purchase without lowering pricing. When there's a steady supply of high quality products ready for purchase, it's important to use the right technology to market your businesses products. 
No technology is created equally. There are pros and cons to all software. For example, some email providers have been known to permanently ban highly regulated companies and virtually all telecommunications companies block highly regulated messaging. When employee time and marketing budgets are wasted due to highly regulated censorship, it's important to take a step back and decide: will I do what is necessary to succeed? Will I find the right technology to help my business evolve its marketing capabilities? 
If you answered yes to any of the above questions, you're ready for Waterfall.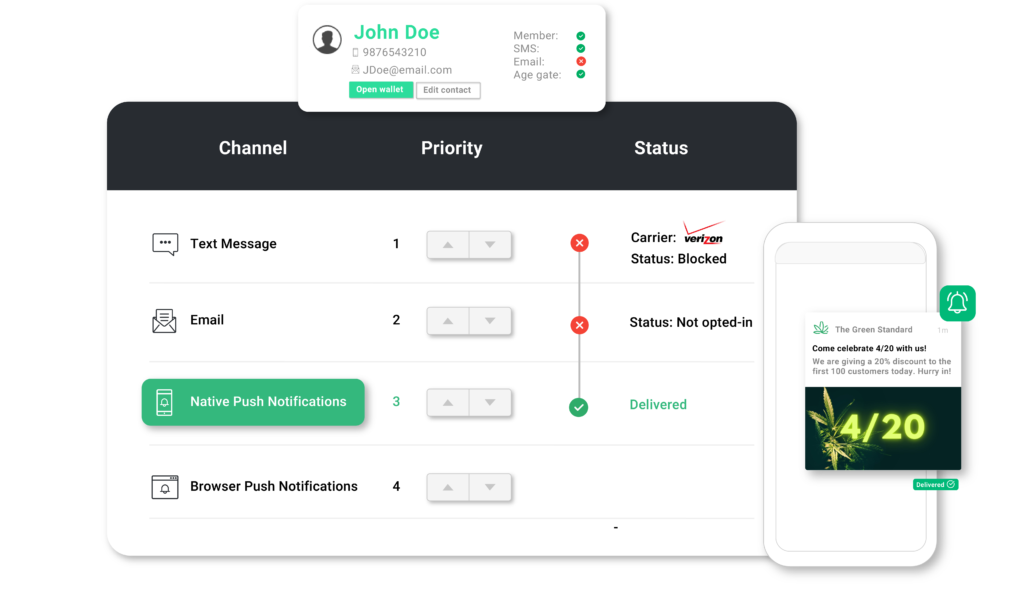 To improve the marketing strategy for your company, it's important to ensure your messages will be delivered. Waterfall is a proprietary technology that gives you the power to overcome highly regulated carrier censorship. How does it work? Designate additional channels to deploy your brand's messaging if a channel is halted. Yes. It's true. Highly regulated marketing isn't cheap and most businesses aren't able to write off operations related expenses. Take control of your margins with delivery assurance. 
Waterfall not only guarantees your messages will be delivered but gives your business the power to discover which channels your contacts prefer. With these insights, your team can tailor messaging in ways that grow your business.
Say goodbye to wasted marketing dollars and say hello to profits.
Ready to climb higher?
Learn more about Waterfall here.
To get the latest updates on our suite of services, make sure to subscribe to our blog today!