We exist to power our customers' most important work. To accomplish this, we collaborate behind the scenes to create customer-centric partnerships.
Many of you have asked for a specific partnership. As a result, we are honored to announce our partnership with Dutchie! The Dutchie + Alpine IQ Integration is now live! After weeks of beta testing, we are confident this partnership will provide further digital transformation for our customers.
How will this integration take your organization to its highest potential?
Provide an omni-channel experience for loyalty and member club programs. Better experiences for customers lead to business growth.
Your customers will be able to sign up for your loyalty/member club program and sync and redeem reward discounts directly within Dutchie during checkout.
Your customers will be protected from any fraudulent use of discounts or points being stolen with our 2FA protected wallets because…ethics matter!
Also, Abandoned cart sms campaigns coming very soon.
How to get setup:
First, grab your Alpine IQ API Keys:
Go to the settings tab
Go to the API tab
Copy the API Key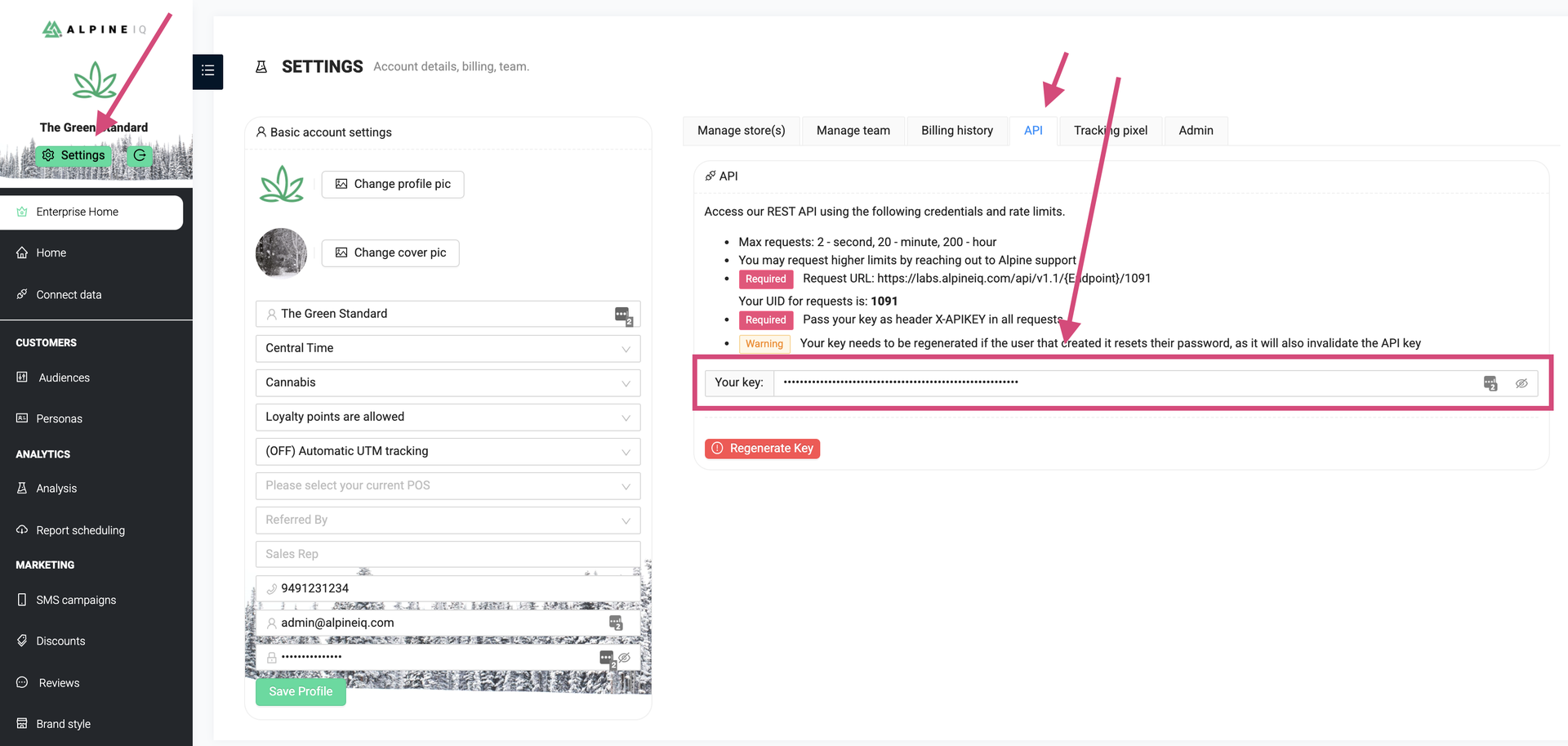 Then, log into Dutchie and paste the API key into the Dutchie Alpine IQ integration section.
After you connect to Dutchie, your integration should be set up! Please contact your Account Specialist if you have any questions.
To learn more about this powerful integration, click the button below.
To get the latest updates on our suite of services, make sure to subscribe to our blog today!