Summer is in full swing, and Alpine IQ is excited to kick off the season with our highly anticipated Summer Rock! We're rolling out a series of updates, enhancements, and new programs that are set to elevate your experience with our platform to new heights. Get ready to unleash the power of data, engage your customers like never before, and take your marketing strategies to the next level.
New Features and Programs: Unleashing Your Marketing Potential
As part of our Summer Rock release, we're introducing two exciting new features: the Planner and the Wheel of Prizes.
Introducing: Planner
Your new secret weapon for organization and productivity! Our new Planner tool is designed to simplify your workflows, keep campaigns on track, and help you achieve your goals with ease. Stay focused, accomplish more, and reach new levels of success. With Planner, you will now be able to visualize all elements of the retail strategy (campaigns, discounts, co-marketing campaigns, reporting, and alerts) within one view. Click here to learn more about Planner.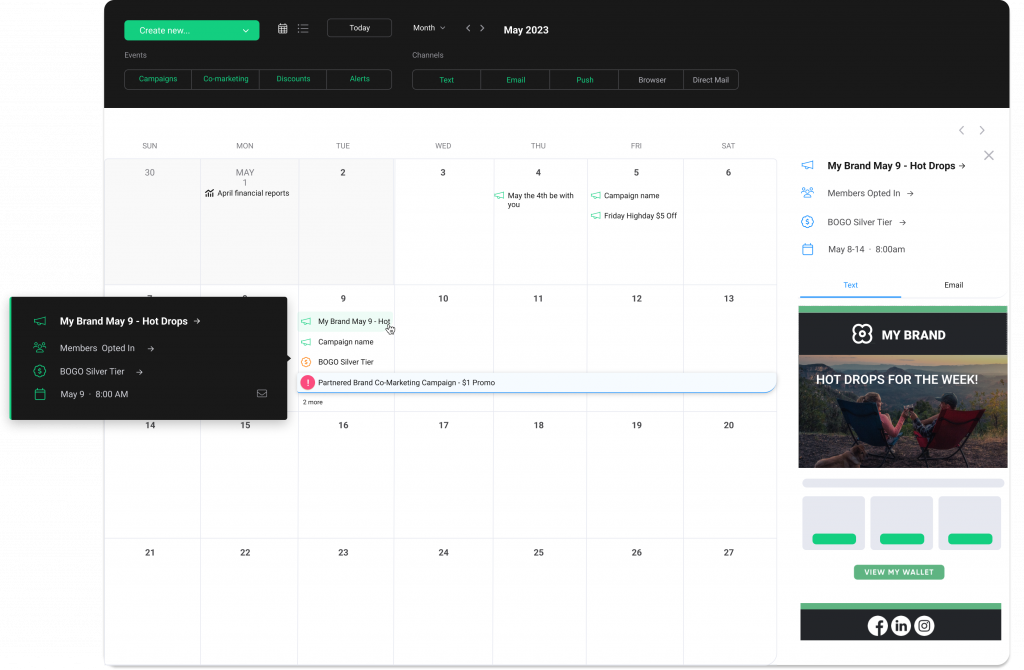 Introducing: Wheel of Prizes
Get ready to add an exciting experience to your native app customer engagement strategies with our new feature, the Wheel of Prizes! With Wheel of Prizes you will be able to allow your customers to spin a digital "wheel" for random discounts and promotions. By adding an element of surprise, this innovative addition allows you to reward loyalty, delight your audience, and create memorable experiences that keep them coming back for more. Learn more about wheel of prizes here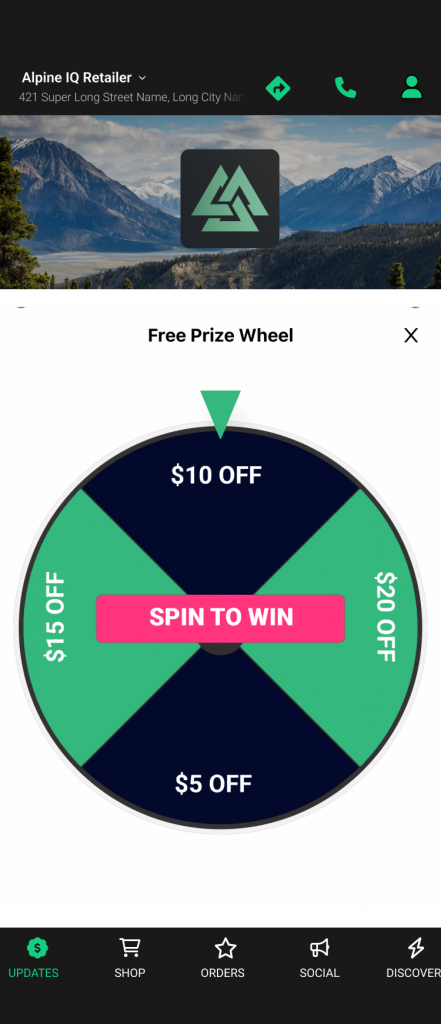 A Sleek and Streamlined Experience
We believe in providing a seamless and intuitive user experience, which is why we've made significant UI/UX updates across our platform. The following updates have been made to our design to improve user experience:
Mission Control: A Brand New Look
You'll notice an updated look and feel that enhances your navigation experience. The addition of highlighted product sections will ensure that your key offerings receive the attention they deserve. And with the new notifications slide-out feature, you'll never miss important updates, alerts, or activities again. We've also improved the importer/exporter errors, making data management even smoother. Learn more about mission control updates here.
Demographic Data: Understand Your Customers Better
The Data Analytics product suite is also receiving completely new demographic data sets that specifically highlight affinities related to loyalty programs and categorical spend patterns. These enhancements will enable businesses to gain valuable insights into their customer base, better understand their target audience, and tailor business operations accordingly. Learn more about demographic data here.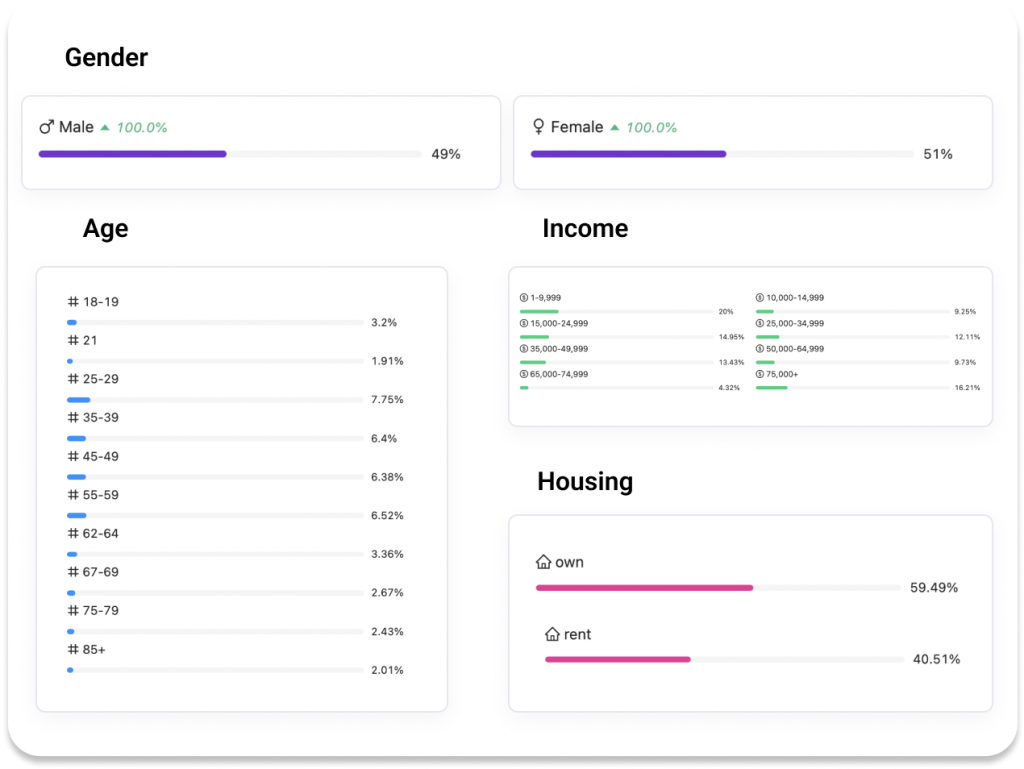 Sign-Up Flow: A Smooth Onboarding Experience
We understand the importance of a seamless onboarding process, and that's why we've revamped our sign-up flow. The updated look and feel, along with improved building flow and styling, will ensure that joining the Alpine IQ ecosystem is a breeze. We've also added a range of new customization options and introduced slide-outs for better navigation, enabling you to personalize your experience from the very beginning. Learn more about sign-up flow improvements here.
We're leveling up our dynamic content capabilities by allowing for preferred product and brand placements within dynamic content blocks. Now you can partner with brands for product placement OR make sure your customer can see products that our AIQ's machine learning predicts they will want to buy next. Learn more about Dynamic Content updates here.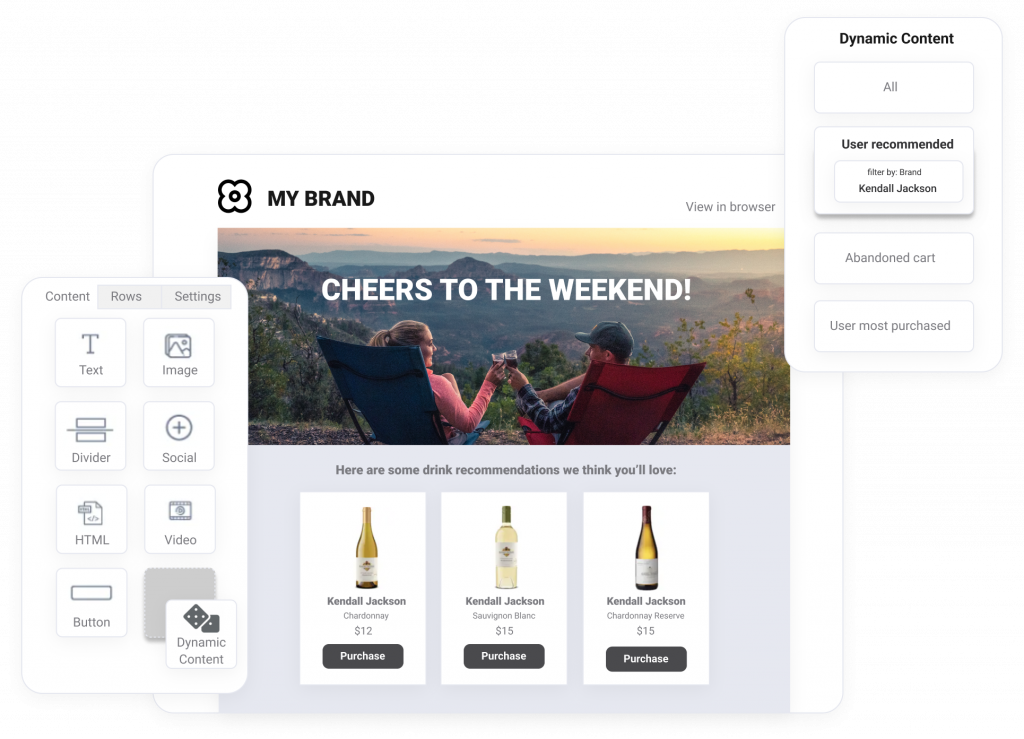 Co-Marketing Campaigns (Previously known as Recipes)
Collaborate like never before! We've revamped our co-marketing campaigns feature to streamline collaboration, enhance efficiency, and amplify your reach. Unleash the power of partnerships and unlock new growth opportunities. Look forward to improved budget estimators and enhanced co-marketing campaign performance. Click here to learn more about Co-Marketing Campaigns.
Empowering Your Success with Alpine IQ
Alpine IQ's Summer Rock release brings a wave of new features, enhancements, and programs designed to elevate your marketing strategies and empower your business. With updated UI/UX, you'll experience a sleek and streamlined platform that enhances your workflow. The addition of demographic data and improved analytics capabilities provide you with deeper insights into your customers, allowing you to create targeted campaigns that drive results.
Stay tuned for more updates and advancements from Alpine IQ as we continue to innovate and provide you with the tools you need to succeed in the ever-evolving marketing landscape. Get ready to rock your marketing strategies like never before with Alpine IQ!
To learn more about Alpine IQ's Summer Rock and how it can transform your marketing efforts, get in touch with us at Sales@AlpineIQ.com or visit our website at https://alpineiq.com/.
To get the latest updates on our suite of services, make sure to subscribe to our blog today!