Now with Alpine IQ, your web wallet and app have been completely redesigned for you to easily create an incredible first impression on your customers. Not only will you be able to drive more sales but we've also streamlined the review process so you can establish credibility with social proof!
The Updated AIQ experience will include:
New Home Page Experience
Popular products at your store:

If you have Jane or Dutchie, you won't have to lift a finger because the products will be auto filled with the most popular products and order history. But don't worry if you don't have Jane or Dutchie! Getting your most popular products on your home page is easy. Simply create an assortment of products that AIQ can add to your product feed.


Products customers can buy again:

This will pull from your customers most recent purchases


Products to review:

This will pull from your customers most recent purchases
*Hot tip* – You can trigger points/ discounts and campaigns to go out based on product reviews made within the app and wallet.


Customer points, deals, discounts, and latest updates
Order History: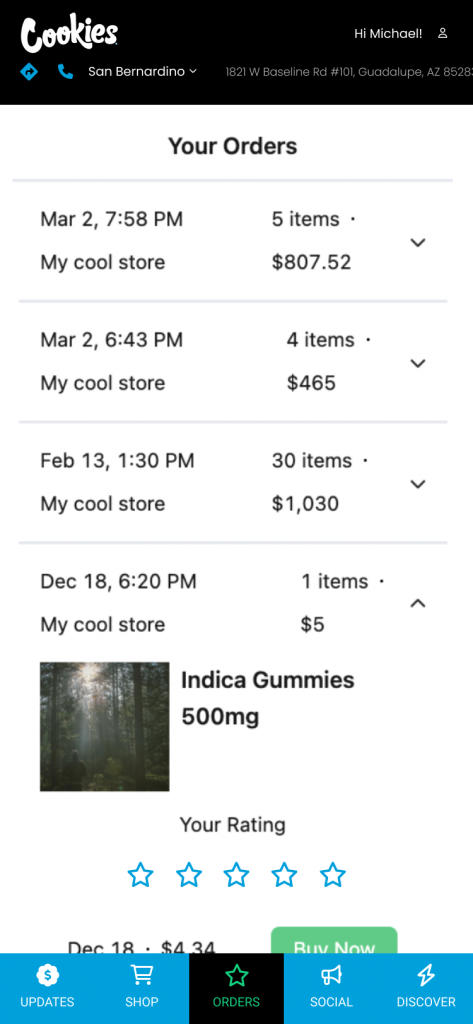 Your customers never have to worry about digging around to figure out what product they loved. The order history allows them to keep track of their purchases, loyalty points, and any returns or refunds. And you will be able to ensure easy access to past orders to encourage repeat business, making it extremely convenient for customers to reorder items.
Updated Styling: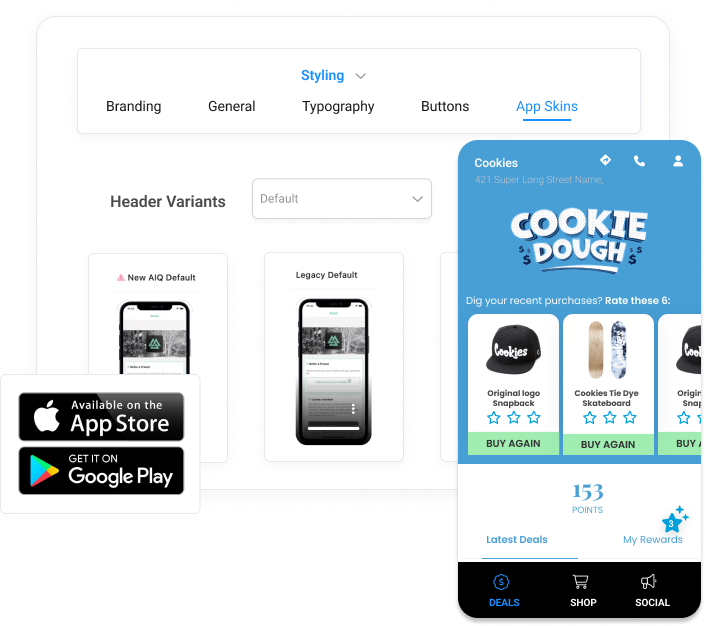 As a brand experience creator for your organization, you can now seamlessly update and customize everything about your apps in one place with instant updates and eye catching theme components.
Leveraging Alpine IQ's Updated Features
By leveraging the full potential of web wallets and native apps, businesses can not only stay competitive in today's digital world but also increase revenue, build customer loyalty and offer a unique customer experience.
This is why Alpine IQ, the leading tech solutions provider for highly regulated industries, has created a simple and secure web wallet specifically tailored for you. When integrated with Alpine IQ's native app, retailers and brands can provide a seamless digital experience for their customers.
To learn more about Alpine IQ's web wallet and native app, check out our website to get started!
To get the latest updates on our suite of services, make sure to subscribe to our blog today!